Scaffolding
We can provide and erect Tower Scaffolding, or organise fully boarded and sheeted scaffolding from our approved sub-contractor or hire in specialist access equipment such as scissor lifts, booms etc. for our trained operatives to work from.
Test Patches
It is sometimes advisable to carry out sample patches of different cleaning methods or types of applications to gather which will produce the most effective outcome.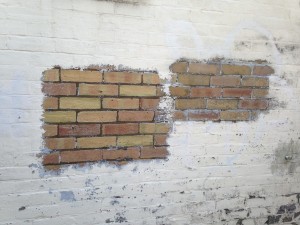 Free Quotations
We are happy to carry out no obligation, free quotations which can involve either visiting site or rough estimates from emailed pictures with measurements. Please don't hesitate to call us regarding information or to request an estimate for any works you are considering undertaking.